THESE ARE SOME OF CODYS AMERICAN, CANIDIAN (AM/CAN) CD, CGC,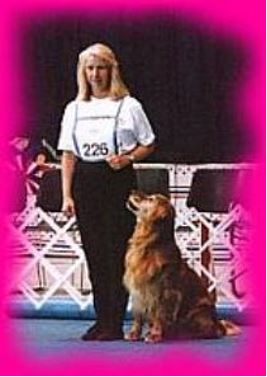 CODY AT THE 1996 EASTERN REGIONAL CHAMPIONSHIPS, AKC OBEDIANCE TRIAL, CANADIAN DOGSHOW.

SNUGGLE TIME WITH MYSTIC, JAZZ, LOGAN AND HUNTER.

SIGNET (REBELS BROTHER), AND THEIR FATHER HUNTS GAVIN.

GINGER & REBEL, ARCHX, UCDX SOUTHWINDS REVELATION, CDX, RA, RL1X, RL3, CDX, RA, RL1X, RL2X, RL3, CGC, TDI, R.E.A.D. ALL STAR CHAMPIONSHIP DOG SHOW COMPETITOR & 2, TOP TWENTY NATIONAL RANKINGS!